Free Contract Templates
The free contract templates referenced on this page are especially geared towards independent contractors, a home based business or for entrepreneurs formulating their business forms.
All our free legal forms can be downloaded and copied into your word editing program where you can amend them to suit your specific requirements.
Note: Please feel free to contact us with any additional information or clauses that we could add to our free contract templates, or any guidelines which you can offer for specific home based businesses.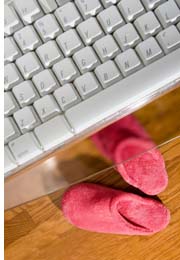 If you run a small business and have a service contract that you would like to share, please contact us too.
With your input we can improve our free legal forms to the benefit of all our visitors!
Apart from the small business forms listed below, please use the navigation bar on the left or refer to our free legal forms sitemap for many more free legal documents.
(The above pet care agreements also have links to a free Veterinary Release Form, Pet Information sheet and Pet Owner Information sheet - all forming part of your legal contract.)
Whether you are starting a small business, have a home based business or work as an independent contractor or service provider, it is important to consider your risks and liabilities and have adequate protection in place.
Refer to our page on Home Business Insurance where we take a look at:
Small Business Liability Insurance and Property Insurance
Establishing a Bond
Worker's Compensation Insurance
Incorporating Your Small Business
Independent Contractor Insurance
Business Licenses
Small Business Forms
To find out more about specific business licence and other requirements in your state or country, visit the related Government sites linked to on the right.
Does this site deserve your thumbs up?