Legitimate Free Legal Blog.
You be the judge and jury of the latest news!
The Legitimate Free Legal Blog shows at a glance whenever:
new and special postings are added
more free legal forms, contracts and agreements are listed
we add a tidbit to our Facebook page. Feel free to Like/Comment/Share!
It's easy to subscribe to Legitimate Blog. NO e-mail address required, no spam and dead easy to unsubscribe - just delete the feed.
Let the news come to you!
Nov 01, 2017
5 Safety Tips for Your Power of Attorney Form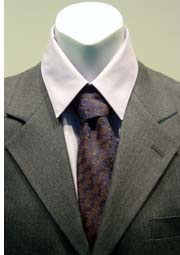 There is no need to issue a General Power of Attorney if you only want your agent to attend to the sale of a property whilst you are overseas. In other words, use a Limited Power of Attorney wherever you can.
You should also specify an expiry date upon which the POA automatically becomes null and void and no revocation is necessary. If you are satisfied with the way your agent conducted your affairs, you can always issue another document.
Carefully consider which person you can trust to always act with your best interests in mind. You can appoint more than one person and can direct how decisions must be made, i.e. jointly, jointly and severally or a combination thereof.
Once you have no more need for your agent to act on your behalf or do not trust such a person anymore, put it in writing in a Revocation and issue a copy to any third party whom you or your agent have business with.
Consider executing a Durable Power of Attorney to cater for an event which may leave you incapacitated and unable to speak for yourself.
Continue reading "5 Safety Tips for Your Power of Attorney Form"
Does this site deserve your thumbs up?