Letter of Regret
A letter of regret should be issued to unsuccessful candidates
who attended interviews.
It need not be sent to job applicants who submitted CV's but did not qualify for interviews.
The employer should keep notes of interviews to support his decision in choosing one candidate over another, should it be challenged at a later date.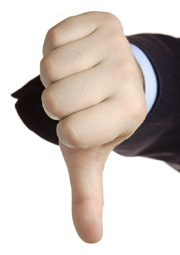 Although a candidate may not be suitable for the position applied for, the employer may want to keep details of the person for another position in the company at some time in future.
Your regret letter after an interview should be tactful and kind but should not imply the promise of reconsideration. You may say that the candidate's CV will be kept on your files for future reference.
Note:
For more contracts and employee forms, please refer to our main Employment page.
Letter of Regret
Employer/Company Details:
---
---
Date: ______________________
Applicant's Details:
---
---
Dear Mr. Jones
Thank you for your application for employment and for attending the interview on _____________________20____. Regretfully your application has been unsuccessful and we are unable to offer you the position of ___________________________.
Please find enclosed the documentation submitted with your application.
We enjoyed meeting with you and thank you for your interest in working for our company. We wish you success with your future endeavors.
Yours faithfully
____________________________
Name and Title of Employer
***
What Feedback Should you Include in Your Letter of Regret?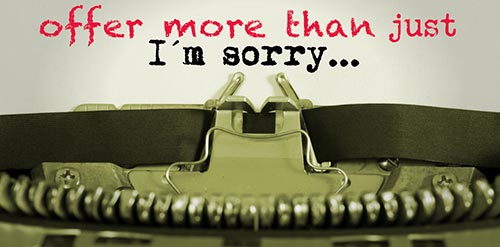 If you can offer a candidate specific and helpful feedback on why they did not secure the position, it can assist them with future interviews and it also shows your genuine interest and empathy with the candidate.
For example: "Our chosen candidate had more years experience and additional qualifications / or completed courses relevant to the position. You may want to look into the courses offered at ... in order to add another string to your bow."
Note: if the unsuccesful candidate was in fact your chosen applicant but you were outvoted by the rest of your team, you still need to present a united front in your letter of regret, if you are the one issuing the letter.
Use words such as: "It was not an easy decision but after a lot of discussion about the candidates we (not they!) ultimately decided to offer the position to another applicant."
Letter of Regret for One Job but Invitation to Interview for Another Position
You may well want to interview the unsuccessful candidate for an alternative position in your company.
Sample wording:
"We were impressed with your skills and experience and would like to offer you the opportunity to interview for a position as ...

Please find enclosed herewith a full description of the position. Should you be interested in this position, please contact us at your earliest convenience to arrange a meeting."
Does this site deserve your thumbs up?