Lien Release Template
A lien release must be issued by a seller or lender of money
who recorded a lien or security interest in goods, upon full and final payment of the goods.
The template supplied here may be edited to suit a variety of purposes.
For an auto lien, motorcycle, boat or trailer the applicable VIN, HIN or registration numbers, year and make must be entered under the description of the goods. For equipment or other property, enter model and serial numbers to correspond with the Bill of Sale or Promissory Note forms.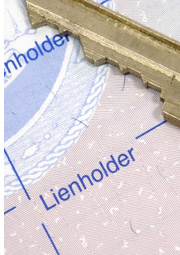 The buyer (who will be listed as the owner on the release) must file the lien release with the relevant public offices to remove the lien from the records. Please refer to our Free Bill of Sale Forms for additional information on how to file a lien.
A lien may also have been recorded as part of a secured promissory note and a release must be issued upon settlement of the loan.
Lien Release
Lienholder's Information:
Full Legal Names:
---
Address:
---
Owner's Information:
Full Legal Names:
---
Address:
---
Details of Goods upon which a lien was recorded:
---
---
The Lienholder hereby certifies that the lien for the goods listed herein has been satisfied and is hereby released. The Lienholder hereby authorizes the issuing of a free and clear title to the Owner at the Owner's above specified address.
Lienholder's Signature: ___________________________________
Acknowledgement
This document was acknowledged before me on this ______day of ____________________20____
Signature of Notary Public ______________________
Full legal Name ______________________________
My commission expires ________________________
State of ________________________
County of ______________________
***
Does this site deserve your thumbs up?