Department of Motor Vehicle Registration
Direct Links to Your Local DMV Pages
Knowing the requirements for motor vehicle registration
and how to title a vehicle when doing a private sale is equally important for buyer and seller.
Finding the applicable government information on the web for your specific DMV locations and DMV forms can be time consuming (to put it mildly).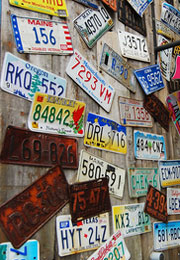 We've compiled a directory with links to the relevant State or Province or Territory pages of your Department of Motor Vehicles or Ministry of Transport to assist you when buying or selling a vehicle (or even inheriting or donating a vehicle).
Navigate to your country specific Department of Motor Vehicle Registration by scrolling down this page or clicking on the jump links below:
USA - United Kingdom - Northern Ireland

Canada - Australia - South Africa - New Zealand
PLEASE NOTE:
Many of the official sites offer a Used Car Bill of Sale template which may be a requirement in that jurisdiction. Typically these free legal forms serve as declaration to the authorities as to the price paid for a specific vehicle upon which duties and or taxes will be levied.
They do not necessarily spell out the terms and conditions of the transaction to which buyer and seller agree!
Take a look at our free Car Sales Agreement and consider having both parties sign this additional document.
We make reference to a Roadworthy Certificate on our automobile bill of sale which may be called a Certificate of Inspection (COI) or Safety Standards Certificate or MOT Certificate in your jurisdiction.
Motor Vehicle Registration Official Sites
One more note:
Quite often Government sites get updated and pages are moved without leaving redirecting links in place. If you find any of the links on this page not working, please drop us a quick note - it would be a great help. You can use the Facebook comment function at the bottom of this page or use the Contact link above right. Thanking you in advance!
United States of America
Below are examples of the type of information you may need for your vehicle title and registration. When you follow your state-specific link, depending on the landing page, look out for the FAQ page too for more information if needed.
Resources to do a vehicle title search, replacing a lost vehicle title and how to do a title transfer.
Information on applicable taxes, fees and duties in your state (vehicle registration may be administered through the Department of Revenue).
Requirements regarding liability insurance policies and the DMV forms and documents you need to register and title a new or used vehicle.
State specific regulation regarding license plates, personalized plate regulations and what to do with license plates on a vehicle when transferring ownership.
Are there specific regulations regarding window tinting and are there emissions inspection requirements for your state.
How to check if there is a lien recorded on the vehicle, obtaining or issuing a lien release, what is required on your odometer disclosure statement, your deadline for a notice of sale and whether your signatures must be notarized.
Are there specific regulations for motor vehicle registration for military personnel. For that matter, what are the requirements when inheriting, donating or gifting a vehicle.
Are you allowed to sell your vehicle from an empty lot and is there a limit to the number of private sales you can do per year.
* * *
United Kingdom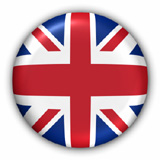 Follow the link to find extensive information, e.g. how to:
Check the Ministry of Transport (MOT)test history or status of a vehicle.
Check if a vehicle has a Vehicle Identity Check (VIC) marker.
Check the notification requirements to the DVLA (Driver and Vehicle Licensing Agency) when selling your vehicle
* * *
Northern Ireland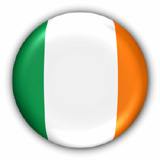 Driver and Vehicle Agency (DVA) registration information and advice on buying or selling vehicles, e.g.:
The exact procedures to follow for a private transaction.
Transferring personalised registration and applying for a refund of vehicle tax.
* * *
Canada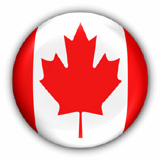 Before buying or selling a vehicle privately, visit your specific Department of Motor Vehicle Registration by following the links above to get up to date information such as:
How to check the history of a vehicle and to verify that it is not a stolen vehicle.
What are the specific obligations of the Seller and the Buyer e.g. the seller's Notice of Sale to the relevant authority and the deadline for that.
The documents you need for transfer of ownership and to register a vehicle bought privately.
What are the mandatory insurance requirements and what fees and or taxes will be payable.
You will also find reference to a Lien Check Service, various free legal forms and applications and your local DMV locations and contact details.
* * *
Australia
For the private sale of a vehicle follow the links above to visit the page of the department of motor vehicle registration for your State or Territory for specific information on:
How to do a vehicle history check and how to register a security interest in a vehicle or check if there are any outstanding loans on a vehicle.
The notification requirements to the relevant authority and to obtain official forms or documents for change of ownership.
The requirements for fitment of approved immobilizers, roadworthiness, and compulsory third party insurance.
The amounts due for license duty or transfer fees.
* * *
South Africa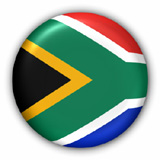 Government Services:
Notification of Change of Particulars / Notification of Change of Ownership.
Online forms for your motor vehicle registration.
Personalized numberplates.
Roadworthiness certificate.
* * *
New Zealand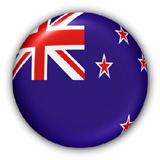 Your comprehensive resource for:
Outstanding road user charges (RUC) or money owed on the vehicle.
Tips for buyers and tips for sellers.
Online forms.
* * *
Visit our Free Automobile Bill of Sale main page for additional information and links to more free legal forms when buying or selling a vehicle.
Does this site deserve your thumbs up?