Choosing your Agent in a Power of Attorney
Regulations, Duties and Obligations
Your Attorney-in-Fact or Agent in a Power of Attorney must have special qualities.
An Agent has a fiduciary duty to the Principal. This means that an Agent must always act in the best interests of the Principal. There must be no conflict of interest, self-enrichment or dishonesty.
Whilst you still have the mental ability to make decisions, your Agent or Attorney must act in a supportive role only. They are not to force their will or opinions on you, even if you make an unwise decision.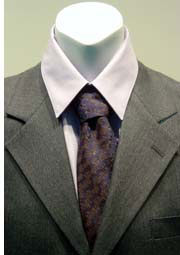 POA Checklist:
An attorney must be of legal age (18 in most countries) and must be solvent.
You can choose a family member, trusted friend or professional such as your lawyer or accountant and they must keep your affairs confidential.
Before naming an Agent(s), you must discuss and confirm with them that they are willing to serve.
An Agent in a Power of Attorney can be granted so much power, especially in a General Power of Attorney! So it is vital to choose someone who is honest, loyal, conscientious and who has the Principal's best interests at heart.
Note:
Refer to our Power of Attorney main page for more legal guidelines. Take a look at our variety of free power of attorney forms to help you determine how much or how little power (this is the important bit!) you wish or need to grant your Agent.
How many Agents should you appoint?
You can appoint more than one person simultaneously and you can direct whether all decisions must be made:
Jointly - They have to be in agreement on every course of action.
You need to be sure that this is practically feasible e.g. running bank accounts etc. Ask your financial institution about their requirements or restrictions.
Jointly and Severally - They can make decisions together AND separately, i.e. independent of one another.
A Combination - You can direct that decisions regarding your finances with a specific institution must be handled by one Attorney only, but that decisions regarding your investment portfolio be made jointly.
There are advantages to appointing appointing more than one agent in your power of attorney and/or to name a replacement attorney. If you've only appointed one person and he or she dies or moves away or is unable to serve for whatever reason, then the power of attorney will end and you need to compile a new document.
Is There Legal Protection When Issuing a Power of Attorney?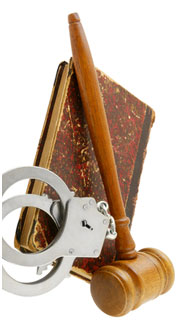 There is no governing body tasked with "policing" an Agent. It is up to the Principal and family or friends to monitor the actions of an Agent.
An Agent in a power of attorney can be expected to keep and periodically provide accounting records of all transactions. If not a spouse, an Agent must keep separate bank accounts for himself and the principal.
An Agent can not make or change you will and can only make gifts (often used in estate planning) if so authorized in the power of attorney.
An Agent cannot transfer his authority or empower someone else to act as your attorney.
If at any stage the Principal feels that the Agent is not acting in his best interests or is abusing his powers, he should immediately issue a revocation. Do this orally and in writing to your Agent as well as to interested third parties, such as a bank and deeds office - use our free revocation template. Request all copies of the original power of attorney to be returned to you.
Serious fraud must be reported to the legal authorities!
What are the Fees of an Agent in a Power of Attorney?
A family member may serve without payment but if you want that person to be paid, you must specify the rate or amount in your document.
A professional will probably charge a fee. Unless an amount has been agreed upon, the Agent is entitled to compensation according to the law - normally a percentage of transactions or the estate. This percentage must be determined and negotiated beforehand.
There are many good reasons to make a power of attorney but be absolutely sure that your Agent or Attorney is the right person for the job.
Does this site deserve your thumbs up?