Free Living Will
Make your wishes known!
Your free living will speaks on your behalf when you are incapacitated and unable to do so. It is a health care directive, instructing medical personnel and family in advance as to what medical treatment you wish to receive and how you wish your remains to be treated as far as organ donations are concerned.
An advance health directive is not difficult to compose and need not be done by a lawyer to be legally binding.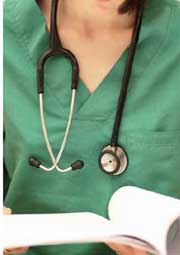 What is important before completing your free living will form, is to have an open discussion in advance with your loved ones as to your preferences.
The best time to do this is when you are in good health and of sound mind. Even younger people must consider leaving a living will because a medical crisis can happen to anybody at any time.
It is also highly recommended to update your Living Will from time to time so that doctors will know your document reflects your current wishes.
Your living will only comes into effect when you can no longer communicate. For your loved ones it can relieve the stress of having to make agonizing decisions, knowing what your wishes are - even avoiding possible disagreement amongst family members.
Do Not Resuscitate (DNR) Order in Your Free Living Will
Adding a DNR order as a clause in your living will must be carefully considered. One would not add this as a standard clause, but rather because the burden may outweigh the benefits.
For example, where a patient's recovery is unlikely, or pain or suffering will be prolonged, or the patient will be subjected to degrading treatment after resuscitation.
And it's important to note that only a physician can actually issue an "order" to not administer CPR - medical personnel will not withold intervention (for fear of being held liable or prosecuted) without doctor's orders.
You can add the wish to your living will so your loved ones are all informed, but you (or your duly appointed proxy or representative) need to discuss this with a senior attending physician and get a signed Do Not Resuscitate Order in place.
Having reviewed the guidelines on this page, our Free Living Will Form can be used as a sample document which you can edit to reflect your personal wishes.
Note: A living will is not part of your Last Will and Testament where you will specify funeral arrangements. Read more on this page How to Write a Will where we also supply links to a variety of free legal will forms.
NB: To make your living will legally binding
Firstly! You must be of legal age and have mental capacity (at the time of issuing the directive) to make medical decisions
It must be witnessed by two people who are legal adults
Witnesses must not be related to you in any way
Witnesses can not be beneficiaries of your estate
They are not directly involved with your health care providers
They have not been named as your agent in a medical power of attorney document or in your living will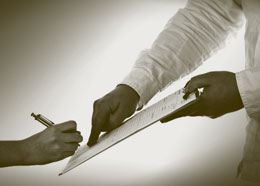 You can ask anybody who knows you such as a friend, co-worker or neighbor to witness your signature.
Signed copies of your living will should be given to your physician and close family or friends.
It is not necessary to have your advance health directive notarized by a notary public or commissioner of oath, though you can do so if you wish. You can cancel or change your living will at any time.
Apart from Your Free Living Will - There's One More Important Document to Have In Place!
So many of us have digital accounts such as Facebook, Instagram, eMail, Twitter etc. You would not want your logins or details to become public knowledge - as is the case with a Last Will - so you need to make provision for this in a separate and private document.
You may have had a painful reminder on Social Media of a friend or family member's birthday, long after their passing. So you may want to consider having your page(s) memorialized or closed at the end of your life.
There's no need to specify these "digital assets" or online accounts in your will, since in most instances they do not have a monetary value.
However, you could (should!) enable a trusted person to close these accounts rather than leave them out there where they could be compromised.
We will be making it easy to leave detailed instructions to your executor on how you want your accounts to be finalised when you pass away.
Visit our EndExec page to register your email address and get advance notice when we launch our APP!
Consider your beliefs and preferences seriously and then set out your advance health directives in the free living will form provided.
Does this site deserve your thumbs up?