Probate and Wills
Making a will is the most important step and probate is just one part of the bigger picture which need not be a big concern for most people.
For most people it is not necessary to make elaborate plans to avoid it. In fact, if the value of the estate falls within the exemption as allowed by your country or state, you may not need to go through the process at all or at most the procedure will be very simple.
So, What is Probate?
Quite simply - It is the legal process where the court will:
Determine that the will is valid
Determine that all the assets of the deceased are listed and valued. (The net value is calculated after deducting outstanding monies owed)
Grant permission to the executor to pay debts and taxes
Allow the remainder of the estate assets to be distributed according to the will.
It is the responsibility of the executor, as named in the will, to oversee the probate process.
Although the whole process can take anything from a couple of months to a year, it does not mean it is complicated or difficult. It mainly involves the filing of the required forms with the court and may not require any court appearances at all.
How to make the Probate process Faster and Easier.
1. Make a will! Every person of major age who has children or has accumulated some assets should have a will. Refer to our main page: How to Write a Will to guide you through the process.
If a person dies without a will (intestate), the laws of the land will determine how the assets must be distributed and it may not be the way you would have chosen to have it done.
2. Name an executor.
If no executor has been named, relatives or beneficiaries can apply after which the judge will make an appointment. This can add to delays especially if there is disagreement amongst applicants.
3. Name a guardian for your minor children.
The same problems and delays can arise if you do not name a legal guardian for any minor children, which can have serious repercussions.
You are the best person to determine who would make the best guardian and apart from appointing the person in your will, you need to confirm with them that they are willing to take on this responsibility.
Updating a Will with a Codicil to Will
The best way to assist your loved ones with probate and executing your wishes after your death, is to have your documents in order.
Whenever there is a change in life circumstances such as the birth of a child, marriage or divorce, or the death or unavailability of an appointed executor or guardian, you should update your Will or have an Addendum to a Will to cater for these changes.
The following articles and free forms may be of assistance:
Note: In the United States you can refer to the Uniform Probate Code which has been adopted by a number of states, to review the formal requirements for Wills and Codicils in your jurisdiction.
How to Avoid Probate
Any assets that are legally assigned (on their specific documents) to a beneficiary or joint owner, are not part of your last will and testament and therefore do not have to go through probate.
However, they must still be listed to calculate your net worth for the purpose of taxes.
Examples of Assets Exempt from Probate:
Policies: Retirement funds or accounts, or life insurance policies make provision for a beneficiary to be named (subject to laws on which the broker must advise you.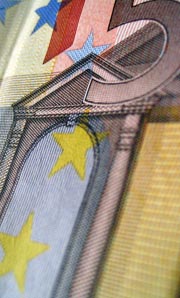 Bank Accounts: A beneficiary can be named in a Payable-on-Death bank account on the legal form provided by the bank. Joint accounts will mostly become the property of the survivor.
Joint Ownership: When registering property it is a simple matter to list more than one owner on the title at no extra cost. The primary home of most couples are normally registered this way.
Securities: Ownership of stocks, bonds, shares etc. can either be in joint tenancy form or a beneficiary can be named.
Living Trust: A living trust is a legal entity that holds the property so registered. Property registered in a trust will not be part of your will (the trust document will name the beneficiary) and so will not go through probate. Setting up a living trust is best done by a professional who can advise you on the best way to structure it.
Additional Guidelines: There are a number of strategies but also pitfalls to consider with estate planning as well as some cost implications, as shown in this article: How much does it cost to make and probate a will or to create a trust?
Advantage of Having Assets Exempt from Probate:
A surviving spouse and dependents may need living expenses after a person passes away. There may be funeral and other costs to pay immediately.
However, it may take a long time for funds to become available if the will has to be probated and the estate finalized first!
The above examples of assets not subject to probate, provides a solution in that funds can be accessed promptly by a beneficiary, upon submission of a death certificate,
Note: Any beneficiaries named on policies, securities, vehicle registration etc. have no rights to such assets until after your death. During your lifetime it remains your property to do with as you wish, whether to sell it or to change the name of the beneficiary.
The information on this site is not intended as a substitute for estate planning. It is an overview of ways for you to explore to keep assets out of probate.
Most people, especially those in the younger age group without extensive assets, need not concern themselves with ways to avoid probate. Older people who have accumulated a lot of assets should seek professional help with estate planning.
Making your last will and testament and paying attention to the basic requirements can go a long way towards making the probate process easier.
Does this site deserve your thumbs up?