Appoint the Best Legal Guardian
for Your Children
Your most precious asset is your children. Naming a legal guardian for minor children is probably the most compelling reason for making a will.
Unlike temporary guardianship, the role of the guardian will continue until the child reaches at least major age. Parents have to put aside any thoughts of hurting somebody's feelings and decide what is best for the child when naming a person.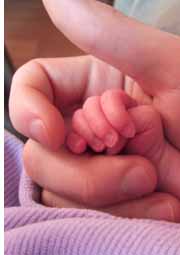 If you do not have a will or your will does not make provision for a guardian, the Court will appoint a guardian-ad-litem for minor children.
Note:Please refer to our guidelines on Writing a Will where you can find links to a selection of free legal forms for last wills.
Choosing a Legal Guardian
For most parents the choice will be a relative or trusted friend. By law this person must be of major age. Apart from the basic needs such as food, shelter, health care and most importantly, a loving and caring environment, there are other considerations.
Education: Will they need to change schools or change their form of schooling e.g. private vs. public schools, home schooling vs. formal schooling.
Religion: Does the guardian share your religion, morals and values.
Time and Ability: Is the guardian often away on travels or have a very demanding job and is he / she physically in good health to take on the responsibility.
Stability: Depending on the age of the children, this may be quite a long-term situation. Is the guardian in a stable career and/or relationship or is there a danger of further upheavals for your children in the future. Although life has no guarantees you can judge by their track record.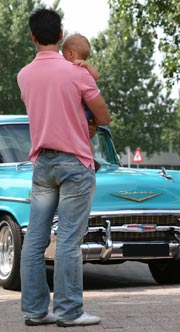 You may also want to consider appointing only one partner of a married couple. Should they get divorced, it would be clear who was the primary intended guardian.
Money: Although being a guardian is a non-paying job, you must consider if your assets can provide for the care of the children. If not, you need to consider if the guardian can afford to provide care.
Managing Property: If the guardian will also be managing any property you leave your children, you have to specify that in your will. Have a look at our guidelines on How to Write a Will. Alternatively you must name a separate person to manage property or assign that duty to the executor of your estate.
Having considered and made your choice, you must discuss it with the prospective legal guardian to confirm their willingness. Give him / her time to think about it before they commit.
Then go through the whole process again in order to name an alternate - should circumstances prevent your first choice to act as guardian or he / she is not willing to take on the responsibility anymore when the time comes.
You need to review your choice of legal guardian from time to time. You may have appointed your parents as guardians at a time when they were in good health, but that may have changed. Or your very dear friends whom you've appointed may have moved away to another province or even another country.
It can be an easy or very hard task to name a legal guardian for your children. The important part is that you make a will and let your choice be known.
Does this site deserve your thumbs up?