Restraint of Trade
A restraint of trade clause is vital to protect your business assets
against compromise or unfair competition.
We've compiled a variety of free sample contracts to assist you.
Not only do you need to consider exactly what those assets or interests are, but also how you should word it in your agreements to ensure it will be successfully upheld if challenged.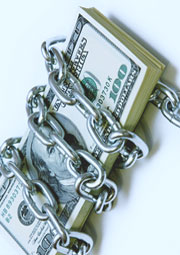 The most important considerations are whether legitimate protectable business interest exists and whether a restriction is reasonable.
When is a Restraint of Trade Reasonable and Enforceable?
The following factors need to be considered to determine whether restrictions are reasonable:
The geographical area;
Time i.e. duration of the restraint;
Activities being restricted;
The entity to whom the restraint applies.
If the restriction is too broad in scope in any of the above, it is unlikely to succeed. Similarly, if the company/person who seeks to impose the restriction does not have proven business interests in a location or field, it cannot put a blanket restriction in place just to prevent competition.
Can Employees be Forced to Sign a Restraint of Trade Agreement?
The main areas of concern for an employer would be to prevent a former employee from:
Soliciting business from a company's customer base.
Recruiting current (or recent) employees from a company.
Using a company's trade secrets and confidential information.
We have the following free legal forms to use as templates in an employment situation:
Non-Competition and Non-Solicitation Agreement
Employee Confidentiality Agreement
Note: Restrictive clauses will not be viewed in isolation. An example is a case in law where a court did not uphold the restraint of trade provisions, but found the employee in breach of the provisions in the confidentiality agreement and thereby allowed an injunction.
Franchise Agreements with a Restraint of Trade Clause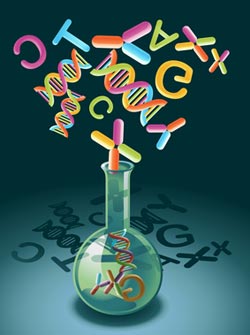 In franchising especially there are many aspects of the business that the franchisor will want to protect against exploitation by an ex-franchisee.
Trade secrets and business methods and models;
Market research, branding, Trademarks;
Operating manuals, confidential information;
Proprietary software;
Clients lists, etc.
The franchisor will need to show its protectable interest in the above in order to justify a restraint of trade clause, which as we've seen already, must be reasonable.
Breach of confidentiality, non-solicitation of employees or customers, restriction against a similar look and feel in shop fitting, uniforms, Trademark protection etc. all need to be covered adequately in the franchise agreement, to enable the franchisor to protect his position on a variety of fronts and areas in law.
Not only would the franchisor want to stop (or at least minimize) unfair competition, but would also want to prevent such competition from continuing to benefit from the franchising brand's goodwill, marketing efforts etc.
Sale of a Business - Restraint of Trade and Non-Compete Agreements
It is understandable for a buyer of a business to insist on a restraint of trade clause to prohibit the seller from opening a similar business just around the corner. Even more so if the seller (e.g. hairdresser) has a loyal customer base who will "follow" him to the new venture.
Conversely, if there is a shortage of a skill (e.g. dentist) in an area, it will not be in the public interest to uphold a restriction in a geographical area, or it may drastically reduce the radius of such a limitation.
Where there is a dissolution of a Partnership or Joint Venture, the departing party would receive compensation or a buy-out sum, but there will be restrictive clauses as trade-off.
When Will a Restraint of Trade Clause be Upheld?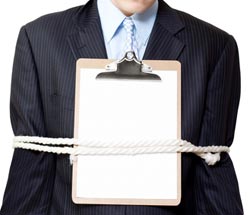 In drafting a restraint of trade clause, you need to consider how someone can compromise your business interests.
For example, a restriction on a physical location or area may not mean much if most of the customer relations or trading can be done on the web.
Consult with an attorney to advise on your rights and to assist with drafting clauses that are reasonable to both parties.
Take a look at our example of a cascading clause in a non-solicitation agreement.
A typical defence against a restriction is the "right to earn a living" but that will be weighed against a business owner's right to protect legitimate business interests.
It is therefore very important to all concerned to carefully review restrictive clauses before agreeing to them.
Does this site deserve your thumbs up?