Apr 28, 2017
Non-disclosure Agreement for Inventions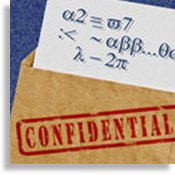 It is a requirement in patent registration for the invention to be new and you cannot be disclosing information about your invention willy -nilly.
But you may need to consult with a potential investor, marketer or manufacturer before you can fully develop your idea.
In these situations you will need a non-disclosure agreement to safely reveal your confidential information.
Take a look at our sample document to help you streamline your thoughts.