Short Term Rental Tips and Legal Forms
There may be a high demand for short term rental apartments or vacation accommodation, but what are the implications for the property owner?
Some landlords will prefer the security of a long term lease, knowing to what extent their mortgage payments will be covered for a specified or guaranteed period of time. This makes it a lot easier to do budget calculations.
However, catering for short term leases may be very lucrative or your could even cater to both short and long term tenancies, depending on where your property is situated.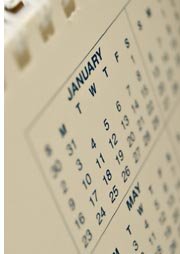 For example: You could take advantage of holiday rentals during the high vacation season and once that demand lessens, you could make the property available for periods lasting a couple of months.
We'll take a good look at the Advantages and Disadvantages of both options further down on this page.
Note: We have a variety of free Landlord forms to assist you with managing your tenants, such as: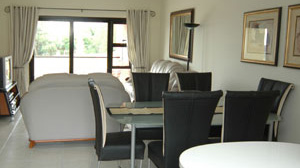 Rental or Lease Agreements
Real Estate Power of Attorney
Rental Application form
Eviction forms, etc.
For links to the above please refer to our main Real Estate page and for more information on property investing, please refer to our Landlords page.
Advantages of Short Term Rental Agreements:
The landlord may be able to charge a higher rent, which is acceptable practice for short term tenancies.
Many international companies have a need for short term accommodation for their expatriate employees and are prepared to pay high rentals. If your property is well located, the corporate market can be very lucrative.
You can raise the rent more frequently without having to wait for a long term lease to run its course. The landlord must give proper notice to a tenant of his intention to raise the rent.
Landlords may be reluctant to enter into a long term lease because of concerns over eviction processes. With a short term rental it may be easier to get rid of a problem tenant. In most cases a 30 day written notice from the landlord may be enough to terminate the tenancy.
A month to month rental agreement may specify automatic renewal. The onus is then on the tenant to give written notice of his intention to vacate. Failure to give such notice may obligate the tenant to another month's rent.
The landlord can change the terms of the rental agreement more frequently, with proper notice to the tenant.
If it is in a vacation area, the landlord can also make use of the property as and when.
Disadvantages of Short Term Rentals:
A higher turnover of tenants may mean higher than normal wear and tear. Short term tenants may not be as caring about a property and the constant moving in and out of furniture can cause damage to walls, carpets etc.
More vacancy periods. It is often practically impossible to avoid unoccupied periods to effect cleaning of the apartment and to co-ordinate moving out and moving in dates of subsequent tenants. Although the higher rental may compensate for void periods, you may well be liable for tax on an unoccupied dwelling.
Higher costs of advertising and administration such as tenant screening, background checks, accounting etc. Although some of these costs may be covered by the rental application fees, the landlord will be responsible for the rest.
More time consuming: Meeting with tenants, showing the property, doing walk-through before and after the rental period.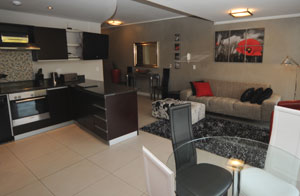 This is another example where a combination of the two may suit both landlord and tenant.
They may enter into a weekly or month to month rental and if they find the arrangement agreeable, enter into a new long term lease.
Generally a short term tenancy will be called a rental agreement whereas a longer term tenancy (6 months and more) will be called a lease agreement.
Even a short term rental should be formalized with a written rental agreement, setting out the terms and conditions and obligations of both parties.
Does this site deserve your thumbs up?