Real Estate Power of Attorney
Your Real Estate Power of Attorney is a Special or Limited
Power of Attorney where your Agent will not have such broad powers as in a General Power of Attorney.
It can be as specific as dealing with a single transaction whilst you are on vacation or physically unable to be present or it can be a mandate to your Agent to manage property in your portfolio on an ongoing basis.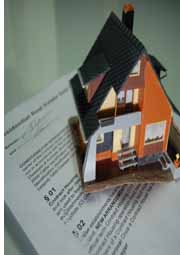 It is advisable to put a termination date on your power of attorney. For property management purposes you can make it for a year or two hence, or for a specific transaction you can date it for your return from holiday.
However! This does not mean that the power of attorney has to stay in place until the end date. You can revoke a POA at any time and you don't have to give a reason for doing so.
Real Estate Power of Attorney - Important Note:
This Power of Attorney is the one document (unlike other powers of attorney) that must be filed with a government office - your County Clerk or the Deeds Office - when used in a transaction. If you were to revoke such a power of attorney, the revocation must also be filed with the same office and both documents must be notarized.
An Agent appointed to manage your property on an ongoing basis can be expected to provide accounting records from time to time.
You must determine how often those records must be provided, whether on a monthly or annual basis and whether it must be submitted to yourself or another person if you are not available.
Follow the links below for free sample documents:
Real Estate Power of Attorney - form for a single real estate transaction
General Real Estate Power of Attorney - form for managing property on an on-going basis
Property Management Contract vs Real Estate Power of Attorney
Although the POA does specify some of the functions that the Agent are empowered to perform on behalf of the property Owner, it does not specify all the terms and conditions e.g. liabilities, payments, warranties, provisions for default or early termination etc.
To that end we've created a detailed Property Management Contract which you can use as free template to formalize the agreement between Manager and Owner.
Keeping the two documents separate means that the POA can be revoked at any time, without having to cancel the management contract at the same time.
Incidentally, we also have a separate Commission Agreement which solely caters for a once-off finder's fee upon sourcing a suitable tenant for a rental property.
Furthermore, if you only need a representative to attend a meeting on your behalf and vote according to your instructions, the simplest POA is a Proxy Form. You could specify a time period (regardless of the number of meetings called) or for a specific meeting only.
Refer to our Power of Attorney Main Page page for the legal requirements for your documents and the various other free legal forms available, such as:
General and Durable POA
Revocation Form
Medical POA
Financial POA

etc.
Free Real Estate Contract Forms are available to assist you or your Agent with property rental agreements, tenant screening etc.
A similar limited power of attorney form can be used to appoint an Agent to do any other transaction, such as selling your car, motorcycle or boat.
Does this site deserve your thumbs up?