Tenant Screening Tips
So you are looking for a dream tenant?
Apply these tenant screening tips thoroughly to help you find one.
We've been screening our tenants and managing our rental properties ourselves for more than 14 years now and have learned some very useful ways to pick up red flags and verify information. Or get information that the prospective tenant did not volunteer or worse, omitted from the application form.
The best source for quality tenants may come from word-of-mouth referrals, or somebody who can vouch for them - so spread the word in your community first.
Thereafter you can use the notice boards at the school, sports club, your work place, vet etc. If you still have no applicants, you can advertise in the community or regional newspaper. We mainly use internet sites that offer the opportunity to list rental property (with photographs) for a nominal fee or even totally free of charge.
Telephone Pre-Screening of a Rental Applicant
This is your first contact with a prospective tenant and you can already form a general impression. Make notes during the conversation to attach later to their application form.
Confirm the rental price, features and address of the property. On many an occasion we've wasted time showing prospective tenants a property only to find out they thought it had 2 bathrooms (not just one) or that it had a garden for their dog (difficult on the first floor) etc.
* Ask their reasons for their interest in your property and for leaving their current place.
* Ask how many people will occupy the unit and the period of rental they are interested in. The longer the period, the better - you do not want a regular turnover of tenants.
* Ask how close their place of work is and for how long they have been employed there.
All these questions will be dealt with in detail in the rental application form (and thereafter specified in your Free Real Estate Contract Forms and Agreements) but if you already get vague answers you should heed the warning signals.
Please Note:
For links to all our free landlord forms, please refer to our
main Real Estate page.
Tenant Screening Tips when Showing a Rental Property
Let's presume the applicant is male -
* Does he arrive on time, is he courteous and presentable and does he try to make a good impression on you.
* Does he ask pertinent questions.
* Have a look at the condition of the car in which he arrived.
* Does he find fault unjustly in order to try and knock down the rental or are his concerns genuine and can they be addressed?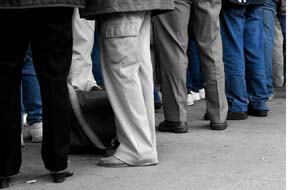 Good Rental Property Showing Tip:
Arrange to meet all the prospective tenants on site at the same time to show the unit.
This will save you time, put pressure on applicants to make a decision and hopefully stop them from trying to haggle over the rent.
If he expresses an interest to rent, you can give him the rental application form (most important tool in your tenant screening tips when you Become a Landlord) but tell him you have other applications to consider and give him the closing date for applications.
Ask him for proof of identity, compare the photo and enter the information into the space provided on the application form.
The Rental Application Form
The following information will be required:
Full identification such as ID/Social Security and or drivers license
Full identification details for additional occupants
Rental history - current and prior
Employment details - current and prior
Credit information such as bank details, car financing details and other credit references such as furniture or clothing accounts
Friend and family details
Permission to verify all details
Using Bank Statements to Rate a Prospective Tenant
This is a good exercise to go through!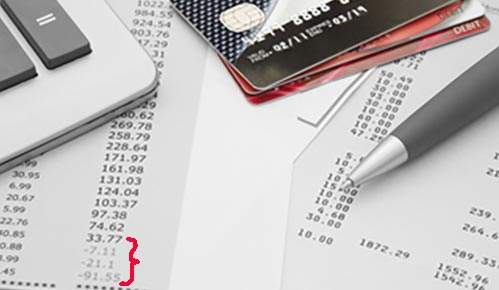 Landlords are quite within their rights to verify that an applicant has a regular and steady income and to confirm affordability i.e. whether an applicant's income (minus expenses) is enough to cover the rent, and thus the landlord can ask for banking records. Generally speaking, the rental should not be more than 33% of a person's income.
We normally ask for the most recent 3 months' statements. This is especially pertinent with self-employed individuals
It's simple enough to confirm the income derived from a salary, but there are many more tell-tale signs that we're looking for in order to score rental applicants:
Confirmation that previous rental payments were made on time.
Bounced checks or debits that did not go through because there was a lack of funds.
Numerous cash withdrawals every month at a casino (beyond his/her means) as soon as a salary is paid into the account. This is a sign of bad spending habits which sooner or later may compromise ability to honor rental payments.
Poor management of money e.g. virtually no money left halfway through the month or a negative balance in the account.
Payments not disclosed on the application form, for example to a finance institution or student loans etc.
A tenant is equally within his rights to refuse giving this information, but so can the landlord then reject the application (as long as the landlord does not violate discrimination laws based on race, sex, religion, etc. and asked for bank statements of ALL the applicants). It is quite acceptable though for the tenant to blank out the account number.
And this is an important bit! Bank statements contain confidential information and landlords must store this information securely.
Tenant Screening Tips Post Application and Tenant Background Checks
Once you have a couple of applications you can compare them and then verify the details of candidates on your shortlist. Take your time and do this thoroughly! Do not use the telephone numbers supplied on the form blindly (in case his friend poses as his employer and gives him a glowing reference) but use the telephone directory/internet to verify his place of work etc.
Most anyone can manufacture a bogus payment stub or salary slip on the computer. You need to confirm the salary amount with the human resources department.
A vacant apartment does cost you money but a marginal tenant will cost you more in the long run! Do not be influenced by sad stories - if it starts off like this it will most likely only get worse.
Set yourself a checklist by which to rate applicants. You can allocate points to each category that meets your criteria, so if a rejected applicant accuses you of discrimination you can show clearly how another applicant was better qualified.
Here's a good question to ask current or previous landlords:
"Would you rent a property to this person again?"
A landlord may be reluctant to give a report about an applicant, so a simple yes/no answer to this question is worth a thousand words. And if the answer is "no comment", you can take that as a "No".
Also check whether the applicant's reason for leaving a previous property corresponds with the landlord's version.
As said before - keep a written record (date, time, subject matter) of all conversations between yourself and applicants and attach it to their forms which will later go into the tenant file. This is one of our most important tenant screening tips and may stand you in good stead if challenged by a rejected applicant.
Have a renter credit check done by a reputable professional company.
The fees charged for such a service are very small compared to unpaid rent or property damages, which may force you to use our free Eviction Forms.
Do not be rushed into a decision by any applicant or by your fear of losing an applicant and not renting your unit quickly or if you've already had the property vacant for some time.
We've had a number of occasions where an applicant arranges a viewing at the end of the week/month, loves the property and will pay the security deposit and first month's rent in cash, immediately. BUT he/she needs to move in the next day (for whatever reason). This does not give you time to verify employment (outside business hours), get hold of previous landlords etc.
There is no way we will let this happen! We give the application form which may be completed and submitted (and more often not!). And as sure as eggs, when you start checking through it, it very quickly becomes clear that something is amiss.
Once you've made your decision, you need to notify all applicants whether successful or not.
Encourage rental payments by direct debit order is another of the good tenant screening tips (no more "the check is in the mail") which ensures the rent is paid on time and leaves only the services/utilities bill to be settled separately.
Check up on your property and visit regularly (the tenant will grant you reasonable access in our Free Property Rental Agreement). This gives you the opportunity to check on occupants, damages or any other unwanted activities without violating the Renters Rights.
It also offers your tenant the opportunity to discuss any maintenance problems in person and knowing that you stop by frequently may keep your tenants on their toes.
You don't need to become personal friends with your tenants but building up a trusting relationship will go a long way to a good landlord/tenant partnership. If your property investment portfolio is such that you do not have the time to do all this, you can hand over these duties to a reputable Property Management company.
Does this site deserve your thumbs up?