Property Management
Getting the Most from this Service
Why should you pay for property management?
Or perhaps the question should be: when!
All the Free Real Estate Contract Forms are supplied here when you Become a Landlord so you can do your own real estate management.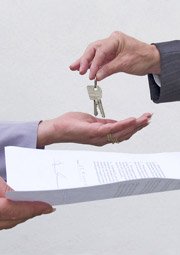 We also have free Power of Attorney forms available to empower an Agent to do buying or selling of property on your behalf or to manage your property on an ongoing basis.
However - when your property investment portfolio has grown to such as extent that it becomes too time consuming, you may need to look at a professional property management service.
Note: For links to all our free landlord forms, please refer to our main Real Estate page.


Do you only want to make use of their Leasing Services?
This should include:
Determining and realizing the the Best Rental Price for your property
Listing and advertising your property effectively
Showing your property to prospective tenants
Do tenant screening including credit checks, criminal background checks as well as employment and eviction history
Completing the Property Rental Agreement and inventory checklist
Collecting the security deposit and first month's rent
Handing over the property to the tenant
This part of the rental management can cost you the equivalent of one month's rent on a year long rental period in some parts of the world. Ask them their pro-rata rate for shorter rental periods.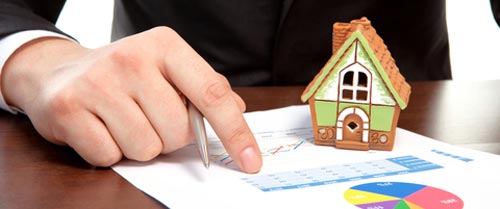 Do you want the full property management service?
Apart form the leasing service, this would extend into:
Monthly rent collection
Building inspection, maintenance and repairs
Body Corporate / Home Owner Association Meetings
Paying utilities, taxes, levies and insurance
Dealing with tenants complaints and Renters Rights
Supplying monthly and year-end accounting reports
Dealing with Eviction Forms and processes
Finalizing the rental agreement, inspection and deposit refunds at the end of the lease period
Do they offer a rental pool that landlords can belong to
How to find the best Management Agent
Word of mouth referral is always the preferred way. Ask your fellow landlords at your homeowners association for a recommendation. Then interview them.
Do they promise you unrealistic rentals on your property just to secure your business
Do they want sole mandate to let your property for an extended period
Ask them how they would handle a non-paying tenant. If they are too conservative in their approach (yes, they have to stay within the law) and just do the "notice of rent past due", think again. The legal process is lengthy and expensive. You do not want too aggressive an approach either, but a bit of creativity is a good sign.
Does this site deserve your thumbs up?