Free Photo Release
Our photo release can be used to record permission
to take photographs as well as the release of liability for any future claims for damages.
As much as you would need a signed model release form when photographing people, so too would you need a release from the property owner when you photograph a building, pet, car etc.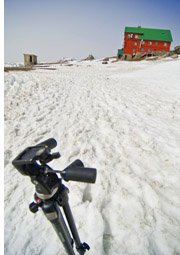 Note:
If you have the photo release for property notarized by a Notary Public and recorded in a deeds office, it will serve as notice to future owners of real estate that this agreement is in place. Consult with an attorney to get advice on whether you need to go this route.
Permission and release by a property owner does not release you from liability for infringement of trademark or copyright protected material captured in your images.

This is the reason why so often you will see identifiable logos blurred out on video clips submitted by the public when aired on television.
The free photo release on this page is for property images. Alternatively one of the other model release forms listed below may suit your requirements better:
PLEASE NOTE:
Our main page on Photography Contracts have links to more free legal forms and applicable legal guidelines.

Photo Release Agreement for Property
The parties to this release agreement are:
Person / Entity Names: _______________________________________
Address: ___________________________________________________
Telephone and Email Address: ___________________________________
(Hereinafter referred to as "the Owner") with regards to a specific Property identified as:
__________________________________________________________
AND
Names: __________________________________________________
Address: __________________________________________________
Telephone and Email Address: _________________________________
(Hereinafter referred to as "the Photographer")
Whereas for valuable consideration hereby acknowledged as received, the Owner granted the Photographer permission to photograph the Property and furthermore grant permission to use the resulting work ("the Work") according to the terms stated hereunder:
1. Any permission granted to the Photographer shall extend to his/her successors, legal representatives, licensees and assigns and shall be irrevocable and perpetual without any further or additional claim for compensation by the Owner.
2. Permission is specifically granted for the Work to be edited, altered, distorted, used in whole or in part, in conjunction with other images, graphics, text and sound in any way whatsoever and without restrictions.
3. Permission herein granted is absolute and final and shall not be subject to further inspection or approval by the Owner at any stage in the use of the Work.
4. Use of the Work shall be unrestricted as to location, quantity or frequency, may be for any purpose and in any medium whatsoever, whether foreseen or unforeseen at this time, except where such use is in contravention of the law.
5. Use of the Work may be in conjunction with the Property's name or description where applicable.
6. The Photographer shall own all rights in the Work which shall accrue to the benefit of his/her successors, legal representatives and assigns.
7. Notwithstanding the above, the following uses are specifically noted and agreed to, and specific exclusions for use listed here shall take precedence and restrict the use of the Work accordingly:
---
---
---
8. The Owner warrants having read and understood this Photo Release Agreement and warrants being the Owner, and being of legal age and competency and with every right to enter into an agreement.
9. With full knowledge of the above, the Owner hereby releases and shall hold harmless the Photographer and his/her successors, legal representatives, licensees and assigns from all claims or damages including but not limited to defamation or violation of right of privacy or publicity, resulting from or associated with the use of the Work.
10. The Owner agrees that the provisions contained herein shall be binding upon his/her successors, legal representatives and assigns.
11. This Agreement shall be construed, interpreted and governed in accordance with the laws of the State of ___________ and should any provision of this Agreement be judged by an appropriate court as invalid, it shall not affect any of the remaining provisions whatsoever.
12. The parties agree that any or all parts of this agreement may be submitted to the other party in legible and recordable electronic form and upon acknowledgement of receipt by the receiving party shall become valid parts of the agreement.
Signed at ________________on this___day of _________________20___
Owner's Signature: _______________________________
Declaration by an Employee or Agent signing on behalf of Corporate Ownership
I ____________________ hereby warrant that I have the authority to execute the above agreement and sign on behalf of the Owner in my capacity as ___________________ of the Corporation identified as the Owner.
Signature: ____________________________
Signed at __________________ on this _____day of ___________________20____
Photographer's Signature: _______________________________
* * *
Note: In paragraph 7. of this photo release form we provide space where sensitive issues can be addressed, specific locations / countries can be excluded or uses may be excluded.
For example: An Owner may stipulate that ownership or the location of the property may not be disclosed. Similarly, if the Photographer intends to use an image of a house alongside an article on drug activities in the suburbs for example, that should be noted too. Both Photographer and Owner must initial where any additions or alterations are made by hand.
Is it Legal to Photograph Public or Government Buildings?
Yes, unless those buildings are specifically classified as being out of bounds for photographers.
For example: any building where the security of the institution or inhabitants may be compromised by the taking of photographs such as a prison, border security checkpoint, military institution, police station, consulate etc.
Incidentally, you are allowed to photograph private buildings, if you do so from a public area.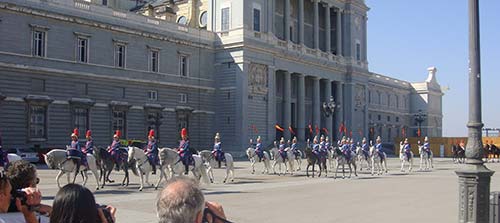 When it comes to the interior of the building or its grounds, different rules apply.
When buying an entry ticket to an exhibit, you may find terms and conditions printed on the ticket precluding the taking of photographs. Your entry denotes your agreement to those terms and conditions.
Many museums, shopping centres, event venues, schools etc. may post a notice prohibiting the taking of photographs.
And even if there is no visible notice, a visitor may have a reasonable expectation of privacy. So it will be reasonable for parents to expect their children's privacy protected at school. Or for a shopper to expect privacy in a restroom.
All our photo release forms are provided as sample documents and are intended for informational purposes only. Consult with a lawyer in your jurisdiction for advice on specific legal matters.
Does this site deserve your thumbs up?