Terminate a Franchise
Guidelines for Franchisees
A franchisee may have legal cause to terminate a franchise without incurring penalties from a franchisor.
The determining factor may be what you agreed to in your franchise agreement, which hopefully you had reviewed by a franchise lawyer before signing it.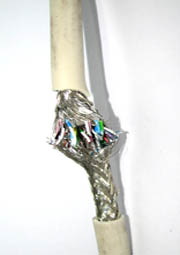 The most straightforward reasons for getting out of a franchise agreement are covered on our page dealing with the termination of a franchise by mutual consent.
A Franchisee may have the Right to Terminate a Franchise in the Following Instances:
The franchisor does not fulfill his obligations as set out in the franchise agreement.
There is any misrepresentation or fraud on behalf of the franchisor. The disclosure documents or UFOC (Uniform Franchise Offering Circular) requires the franchisor to provide specific information to the franchisee, prior to the signing of the agreement.
A franchisor is in breach of the franchise agreement e.g. not adhering to the territory protection offered to the franchisee.
Misuse of the marketing fund and / or failure to administer the fund as prescribed by law.
Bankruptcy and / or criminal action by the franchisor.
When a franchisor substantially overstated the profit expectations and viability of a franchise.
A franchisor imposes unreasonable changes to the original agreement upon the franchisee e.g. extended trading hours.
Where the operating manuals (which may be amended from time to time) vary greatly from the franchise agreement. Although the franchise agreement may state that such operating manuals may be amended, it does not give the franchisor the right to use this route to - in effect - alter the franchise agreement.
Note:
The above are guidelines and laws may differ in various countries or states. Consult with a franchise lawyer to advise on applicable laws in your area.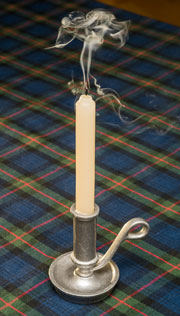 The first course of action for a franchisee who wants to terminate an agreement, may be to contact the relevant franchise association in his country (if the franchise is a member of the association).
They may offer a mediation service which can settle a dispute between franchisor and franchisee or assist the franchisee to terminate a franchise.
Alternatively the franchisee will need to consult with legal counsel or a franchise consulting company, especially if the franchisee seeks to recover damages from the franchisor.
The franchisee also needs to clarify how future trade restrictions will affect him after the termination of a franchise.
If the franchisor wants to terminate a franchise, proper legal procedure must be followed. The law makes provision for notice periods and specific situations where the franchisee must be given the opportunity to remedy a breach.
It is advisable to terminate a franchise in a structured and orderly way to ensure a clean break, with no further obligations to the franchisor.
Does this site deserve your thumbs up?