Franchise your Business
The way to Grow
If you franchise your business, will it mean more profits with less headaches?
You've built up a successful business and you are considering ways to expand. Do you open more outlets with managers to run it (with it's own set of hassles) or do you go the franchising route?
Take it one step at a time and explore the information on franchising supplied on this site.
Refer to our free Franchise Consulting page for information on:
Disclosure Documents
Obligations of the Franchiser
Obligations of the Franchisee
An Insider's View on Franchising
Franchise Your Business - The All Important Franchise Agreement
This is a long-term document with huge financial implications. Compile your own document covering the aspects as outlined on this site which will help to submit a comprehensive brief to a franchise attorney to compile your franchise agreement.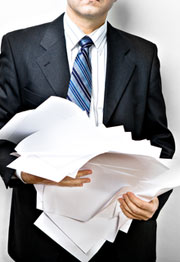 Make notes under the following headings:
Description of the business
Refer to the Disclosure Documents and have all the required information ready
Draw up an application form. Knowing your business so well, you are the best person to compile questions to applicants that can help you judge the suitability of a candidate to make a success of the business
What training will be provided and any costs associated with it
Advertising, promotions and marketing and costs associated with it collectively, or locally for the account of the franchisee
What if the franchisee wishes to on-sell the franchise
Supply of merchandise, uniforms, shop fitting etc.
Duration of the initial term and renewal
Termination of a Franchise and Restraint of Trade
Software or point of sale systems
Intellectual property, inventions, specialized methods etc. particular to your business
Insurance or other policies that the franchisees must have in place
Initial franchise fee
Size of the territory
Ongoing Franchise Royalties and advertising contributions
All of the above will be detailed by the lawyer, but being armed with the information beforehand should cut down on consulting time ( and save you money). Added to the above, a competent lawyer will take care of:
The Small Print in When Franchising Your Business
The statutory recitals and declarations
The interpretation of terms used in the agreement
Description of the intellectual property and its restrictions
Costs and interest in the case of default
Waiving of rights
Force Majeure, etc. etc.
Having explored this business model in detail, you may well descide that the best way to grow your business may be to franchise your business.
Drafting the legal documents needs professional input from an attorney versed with franchising. This is definitely a time to get legal advice and input!
Does this site deserve your thumbs up?